BAIRN OR BAIRN PRO
WHICH ONE IS RIGHT FOR YOU?
Our Bairn Messenger has been a popular fan favourite for many years and with the recent release of the new Bairn Pro, there's never been a better time to grab one of our Messenger Bags.
What's the difference and which messenger is right for you?
Bairn or Bairn Pro Messenger | Which is right for you?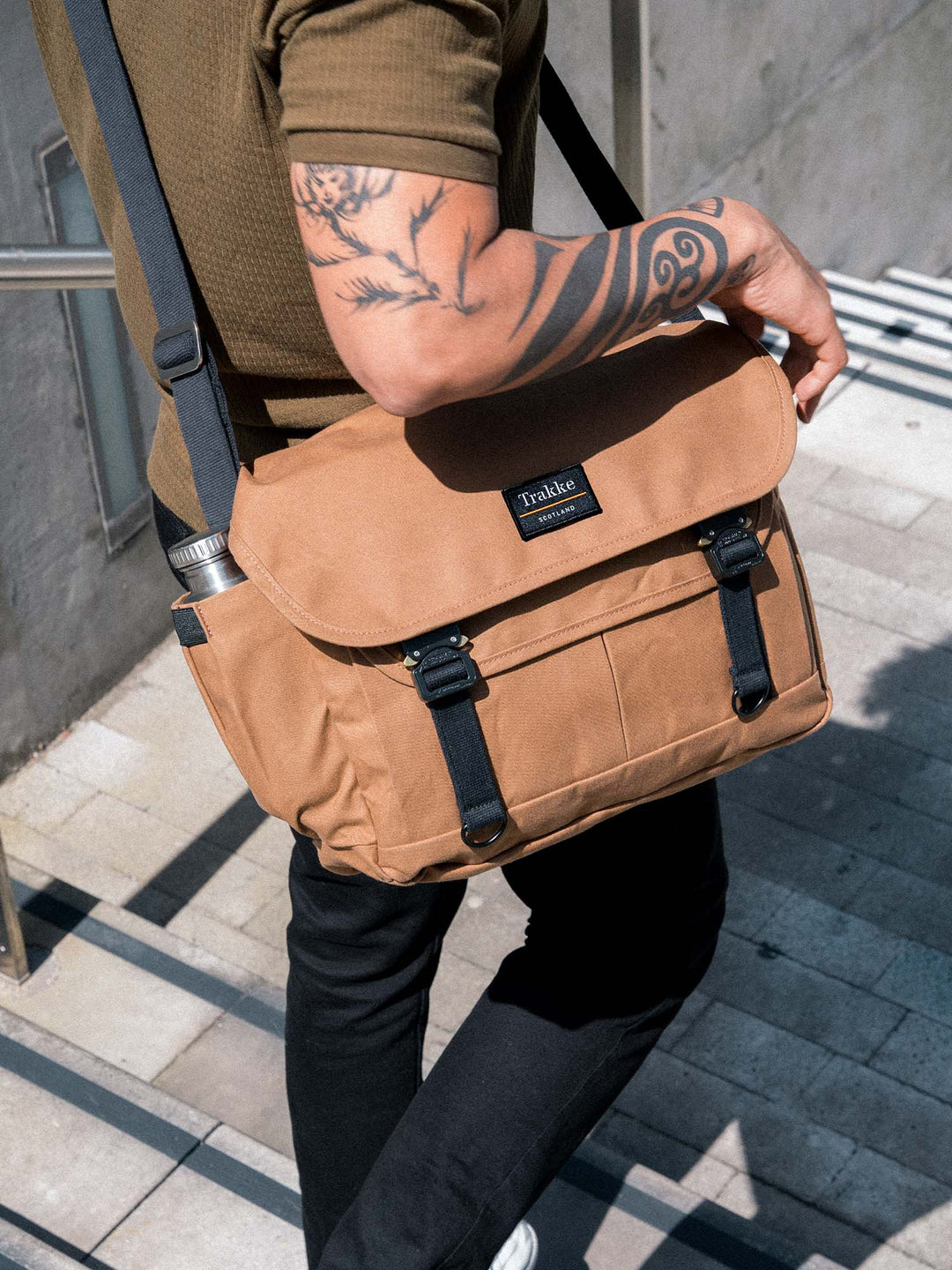 JUST A BIG BAIRN?
BAIRN PRO MESSENGER
The Perfect Blend of Style and Functionality

Upgrade your everyday carry with the Bairn Pro Messenger Bag, a meticulously crafted accessory designed to meet all your daily needs in style. With its impressive features and attention to detail, this luxurious and sophisticated bag is a game-changer for professionals, students, and travelers alike.
Dimensions: H x 30cm, W x 38cm, D x 10cm
Colour: Black, Olive, Whisky, Port
Volume: 11.4 Litres
Weight: 1.3kg
Fits: 15" Laptop
Fabric: Dry-Finish Waxed Canvas
Maximum Strap Length: 135cm
Minimum Strap Length: 74cm
Padded Strap: Removable
Hardware: Stainless Steel, COBRA QuickRelease 25mm
THE ORIGINAL
BAIRN MESSENGER
The Bairn Messenger Bag is the ideal choice for anyone looking for a stylish and practical way to carry their essentials. Constructed from high-quality materials, this durable messenger bag is designed to last and withstand the rigors of daily use. The spacious main compartment provides ample storage space for your laptop, books, and other items, while multiple exterior pockets allow for quick and easy access to your essentials.
Also available with AustriAlpin COBRA buckles.
Dimensions: 26 x 35 x 10 cm
Colour: Black, Olive, Whisky
Volume: 10 Litres
Weight: 0.9kg
Laptop Sleeve Dimensions: 30 x 22.5cm
Fits: 13" Macbook Pro
Fabric: Dry-Finish Waxed Canvas
Hardware: Stainless Steel (COBRA Variant available)