SAMPLE SALE
FREQUENTLY ASKED QUESTIONS
WHAT IS THE SAMPLE SALE?
The Sample Sale is our big clear-out and a customer favourite.
It's that time where we clear out old stock, press samples, factory seconds and customer returns.
WHEN IS THE NEXT SAMPLE SALE?
Our next Sample Sale will take place on July 1st at 12PM BST
IS THE NEXT SAMPLE SALE ONLINE OR IN-PERSON?
The next Sample Sale taking place on Saturday 1st July at 12-3p PM BST will be IN-PERSON at the Trakke Workshop located within SWG3. Click here for directions.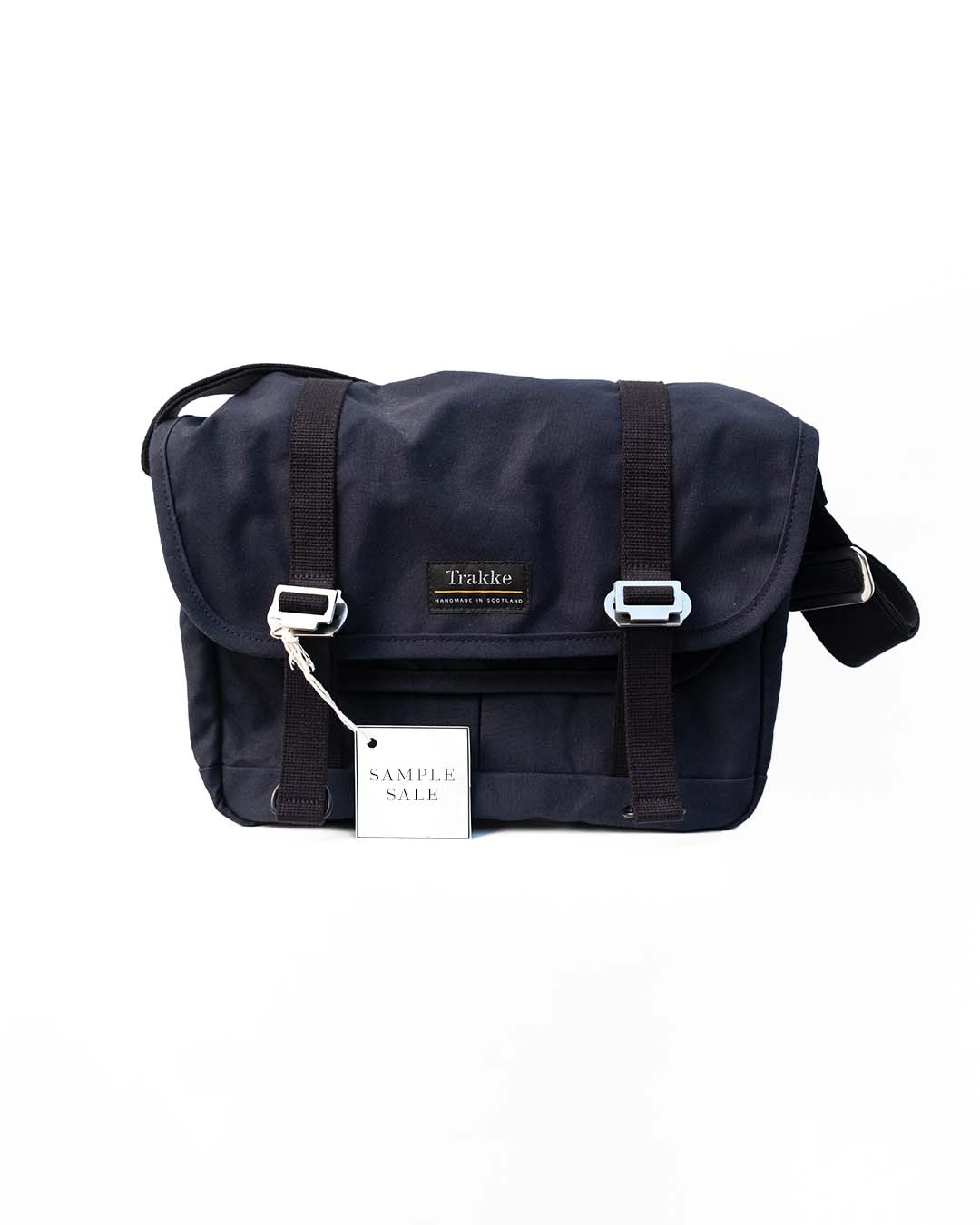 DISCONTINUED
Includes discontinued designs, colours and products that are no longer available.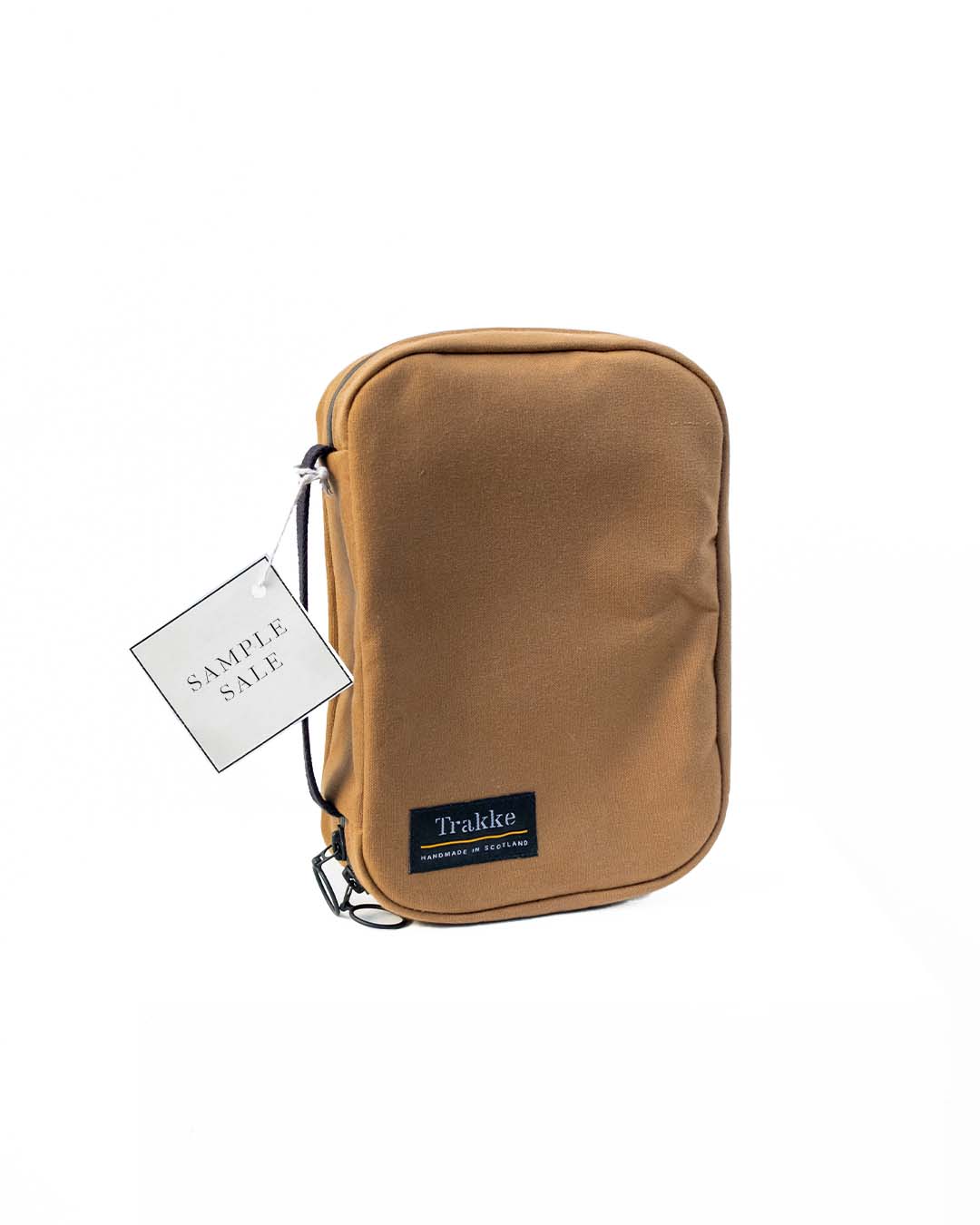 FACTORY SECONDS
Includes items that show minor flaws such as skipped stitches, small panel misalignments, or any production fault that prevents it from meeting our quality standards for full price items. These items have never left the workshop.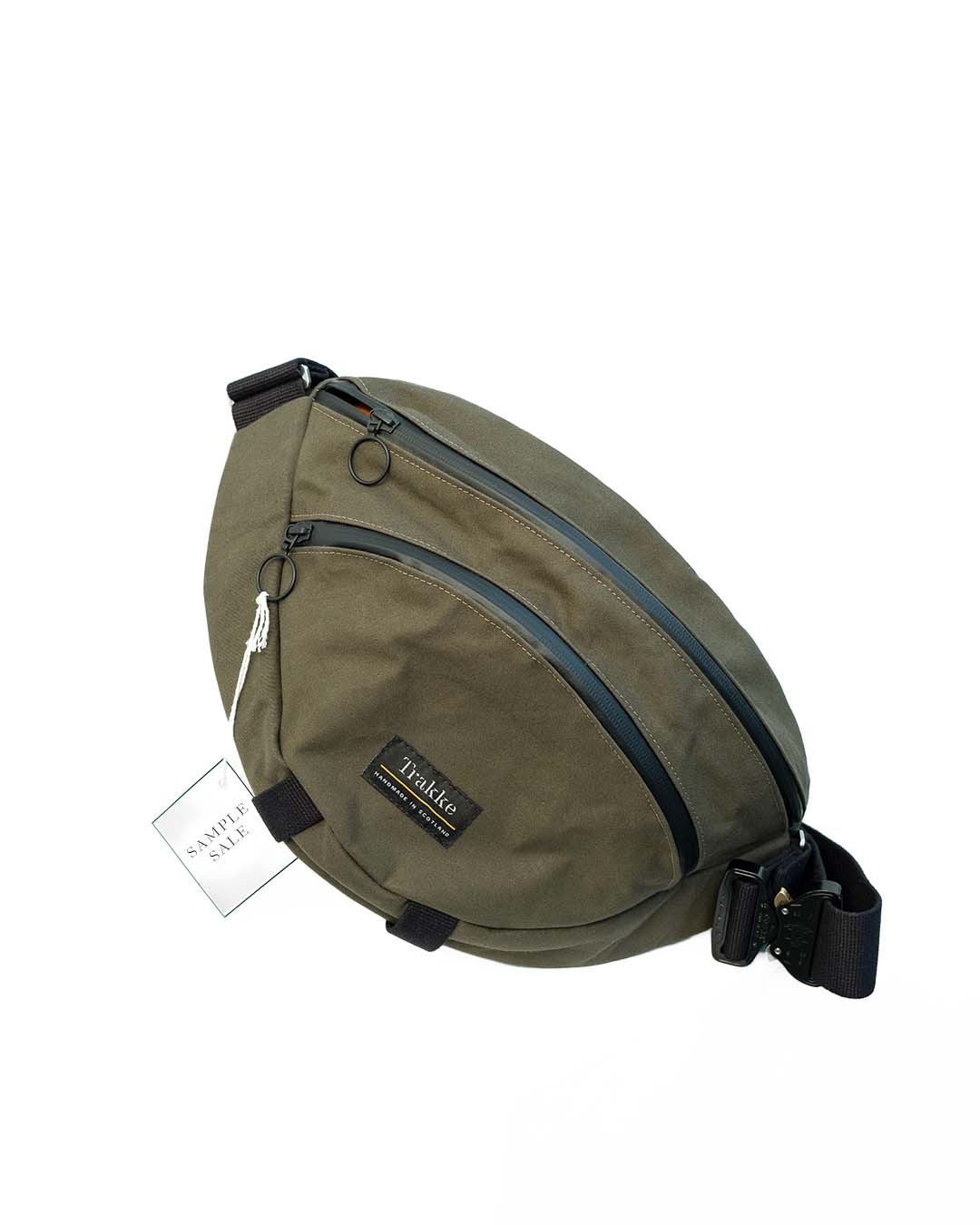 SIGNS OF USE
These items may have been used for our website photography shoots, lifestyle imagery, or have been returned by a customer.
WHAT OFFERS WILL BE AVAILABLE?
The discount will be up to 50% OFF depending on the condition of the item.
Each product available will fall into either Grade A or B - You can see examples of each grade below.
CAN I USE DISCOUNT CODES?
CAN I RESERVE A PRODUCT BEFORE THE SALE GOES LIVE?
No. Our Sample Sale is first come, first served.
I HAVE A GIFT CARD. CAN I USE IT DURING THE SAMPLE SALE?
WILL THERE BE ANY MORE STOCK ADDED?
No. Once it's gone, it's gone.
CAN I RETURN SAMPLE SALE PRODUCTS?
No, all items sold at our in-person Sample Sale will be sold as seen.
ARE SAMPLE SALE PURCHASES COVERED BY YOUR LIFETIME GUARANTEE?
No. Sample Sale bags are not covered by our lifetime guarantee. By their very nature, sample bags will be slightly flawed in some way.
GRADE A
Our Grade A listed products will be of the highest quality. The chances are, you may not even realise the product.
Items have small flaws that do not impact the items functionality.  This may contain a small fabric flaws, photoshoot bags or slight imperfections.  
Overall, Grade A sample items are near perfect, they just failed to meet or very high quality control standards. 
GRADE B
Grade B products will have more visible flaws than A, but don't let that put you off!
They may have issues may impact the overall functionality.  Grade B also contains customer returns that show signs of light use or items that may show more visible signs of fault.