SUSTAINABILITY
Our journey towards being more sustainable.
Sustainability has been a big part of our ethos since we were founded in 2010. Like everything, there are lots of ways to be more environmentally friendly, and while we continuously strive to be better, there is always more we can do.
Here are a few ways that we have built sustainability into our business.
responsibily sourced materials
All of our bags are handmade in Scotland, and we try to use as many British made materials as possible.
That means less distance to travel and fewer emissions from shipping - and it allows us to support other manufacturers around the UK, helping to create more demand for British made products.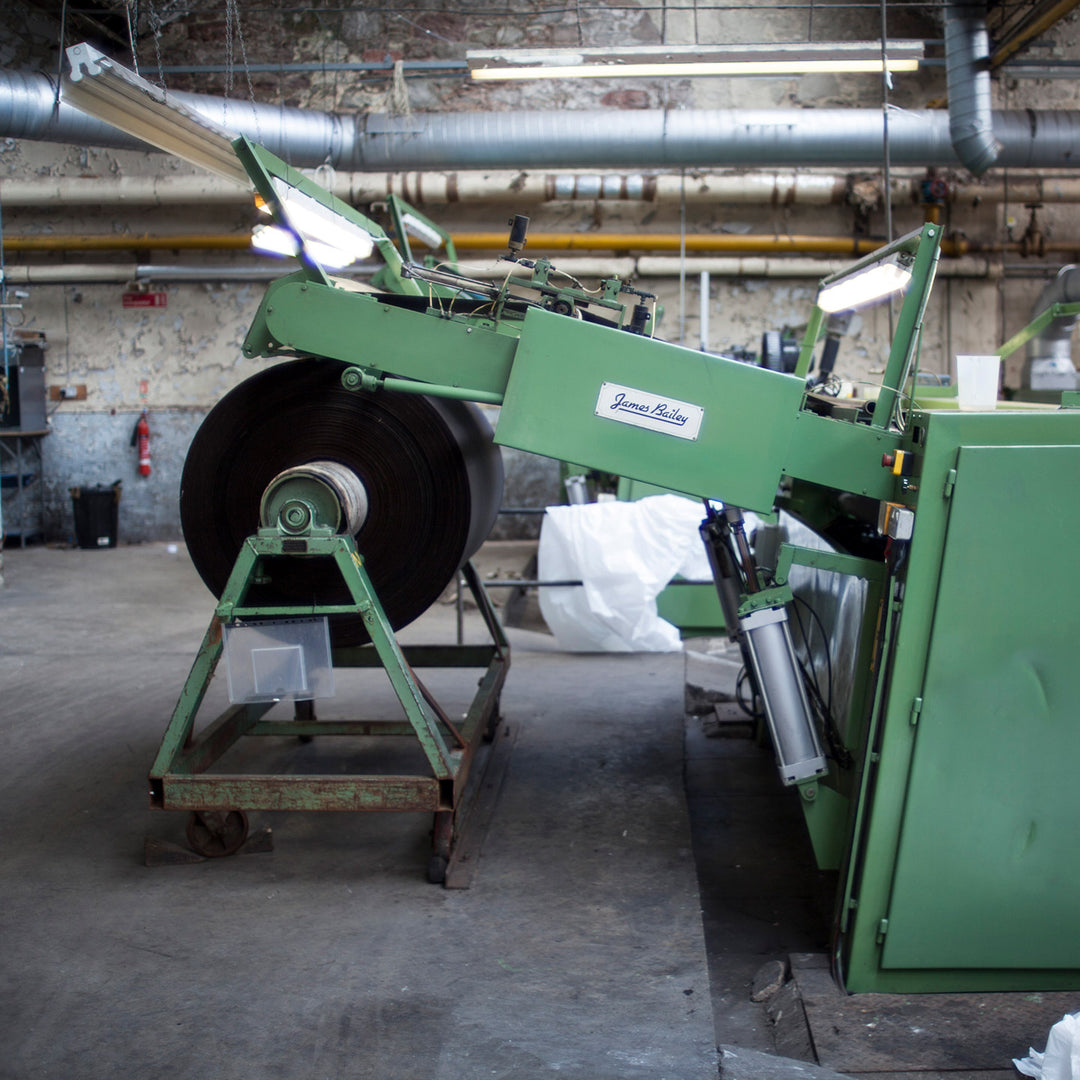 REPAIR & RECYCLE
We want our bags to live forever. That's why we offer free repairs to keep them going for as long as possible.
We use offcuts to make repairs, to reduce waste, and if a bag can't be repaired, we recycle as much as we can.
PROOF & REPROOF
Most synthetic fabrics are made waterproof by adding a membrane like a PU coating. Over time, this coating can degrade, causing it to delaminate or peel away. Once this happens, it's pretty hard to restore it to its former glory.
Waxed canvas, on the other hand, can be reproofed time and time again, ensuring it stays functional, and beautiful, for many years to come.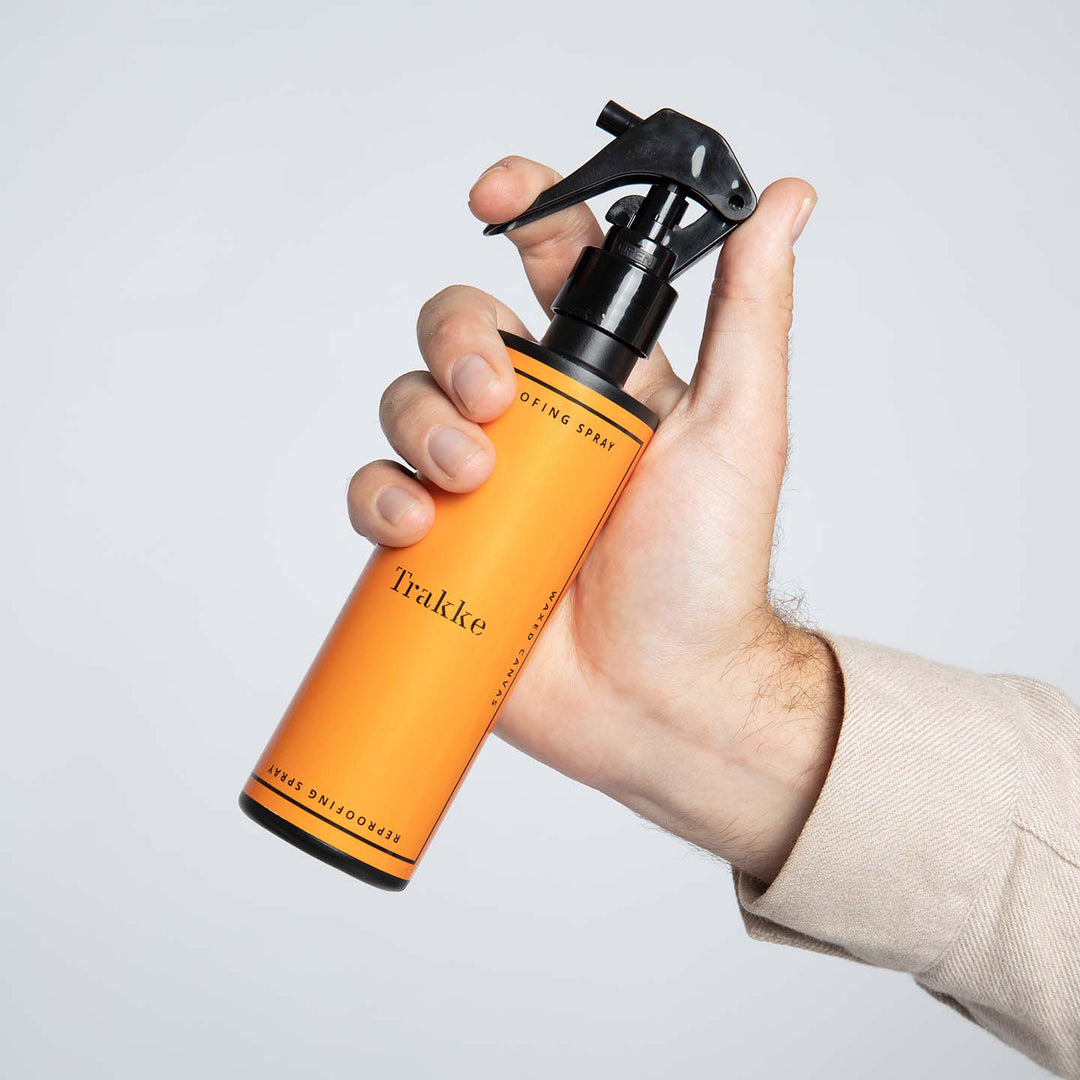 RECYCLED STEEL
Our marine-grade stainless steel buckles and hardware are made from 70% recycled steel, so they are super strong and will last a lifetime without costing the earth.
BUILT TO LAST
It takes a lot of energy to make a bag. From the materials to the manufacturing, it's a big commitment.
That's why we make our bags last for as long as possible. We want to make sure that energy wasn't wasted.
We call this 'Sustainability through Longevity'.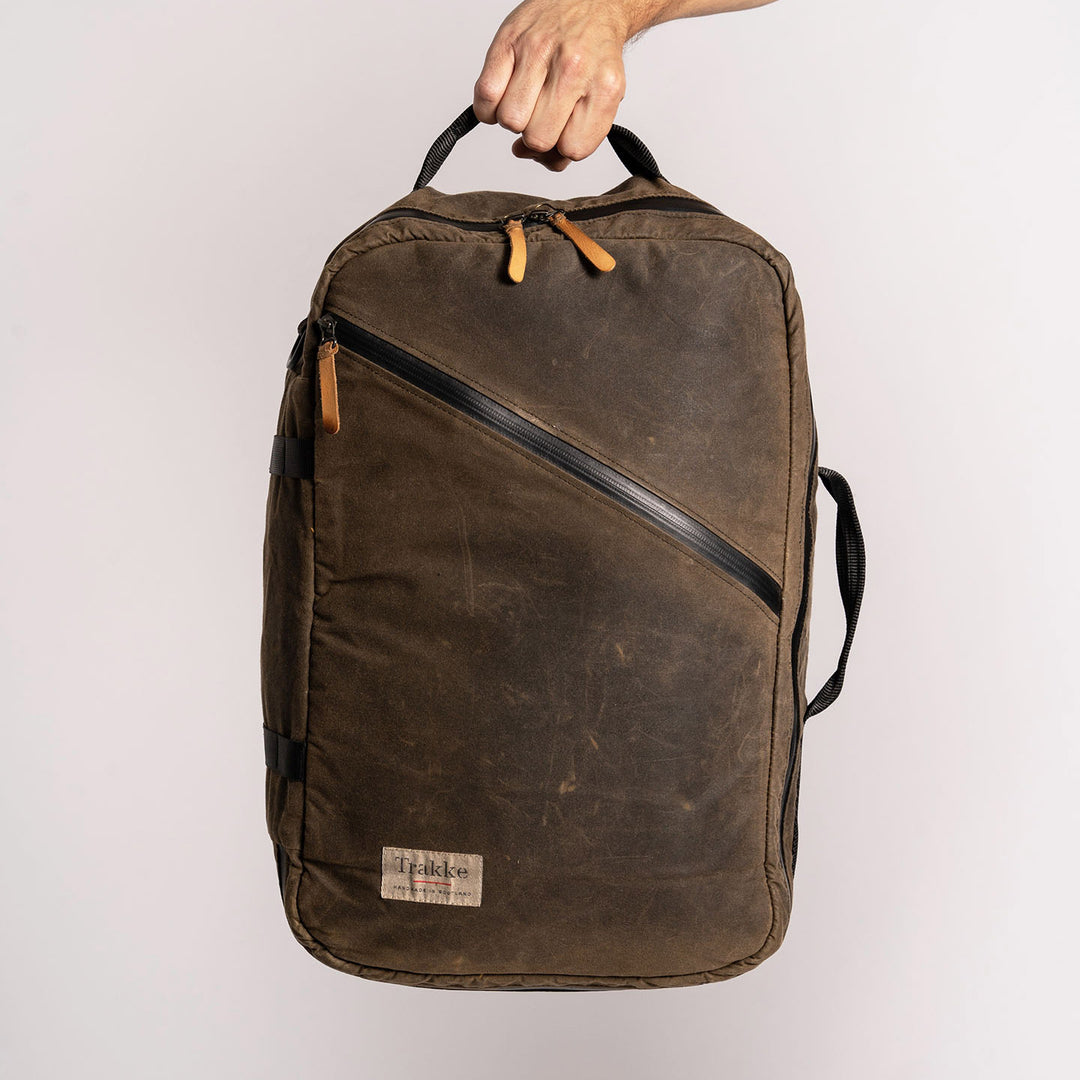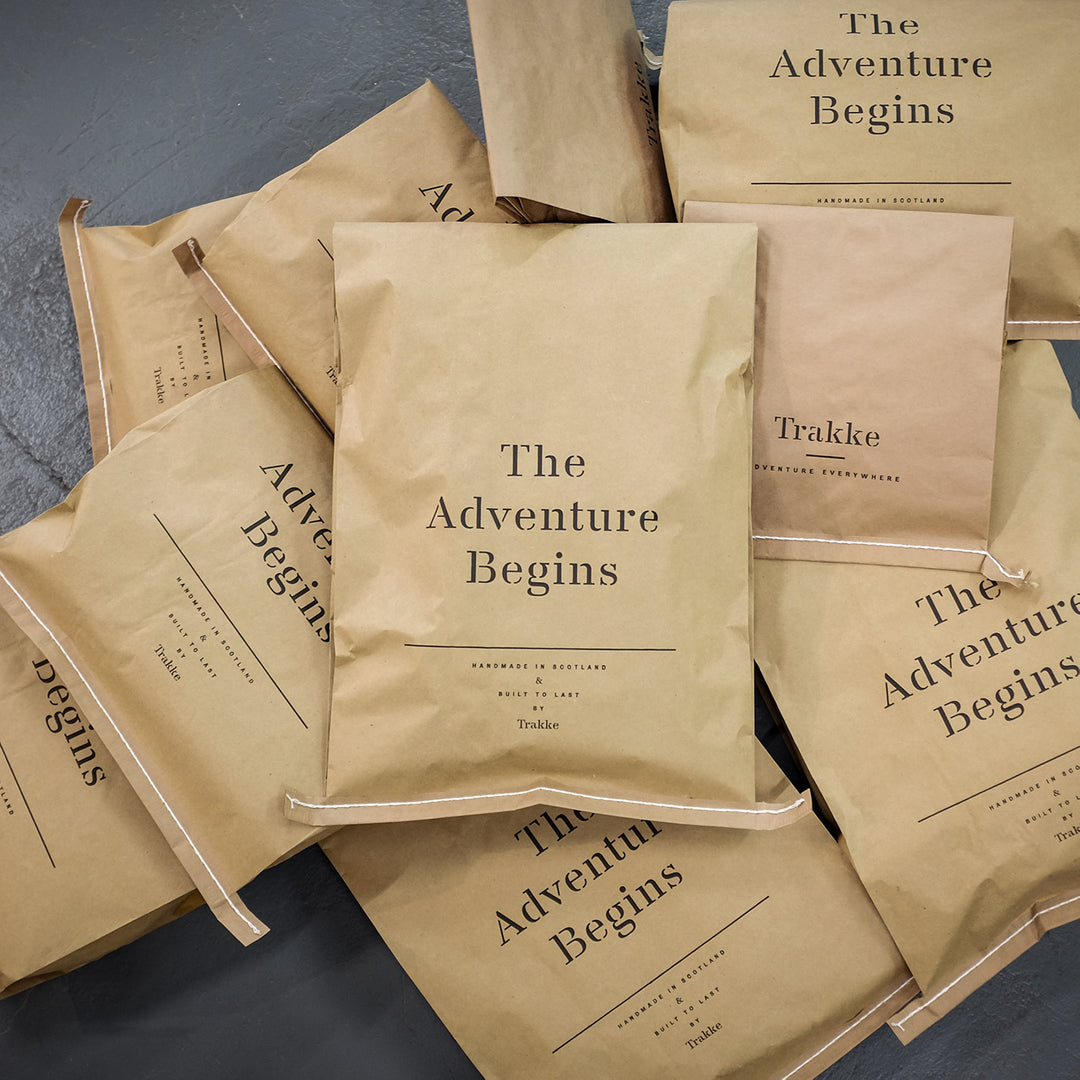 LESS PLASTIC
We avoid using plastic in our products wherever we can. We use cotton canvas and webbing instead of synthetic alternatives, and we use stainless steel buckles too. We even ship in plastic free packaging. Not only does this reduce our plastic useage, but often the plastic-free alternatives are stronger and longer-lasting.
THE TEAM
Sustainability isn't always about the environment. We apply it to our staff too.
We always pay above the Glasgow Living Wage, and we work a 4 day week to make sure we all have a good work / life balance.